Road Legal SAE Light Bars From Vivid Lumen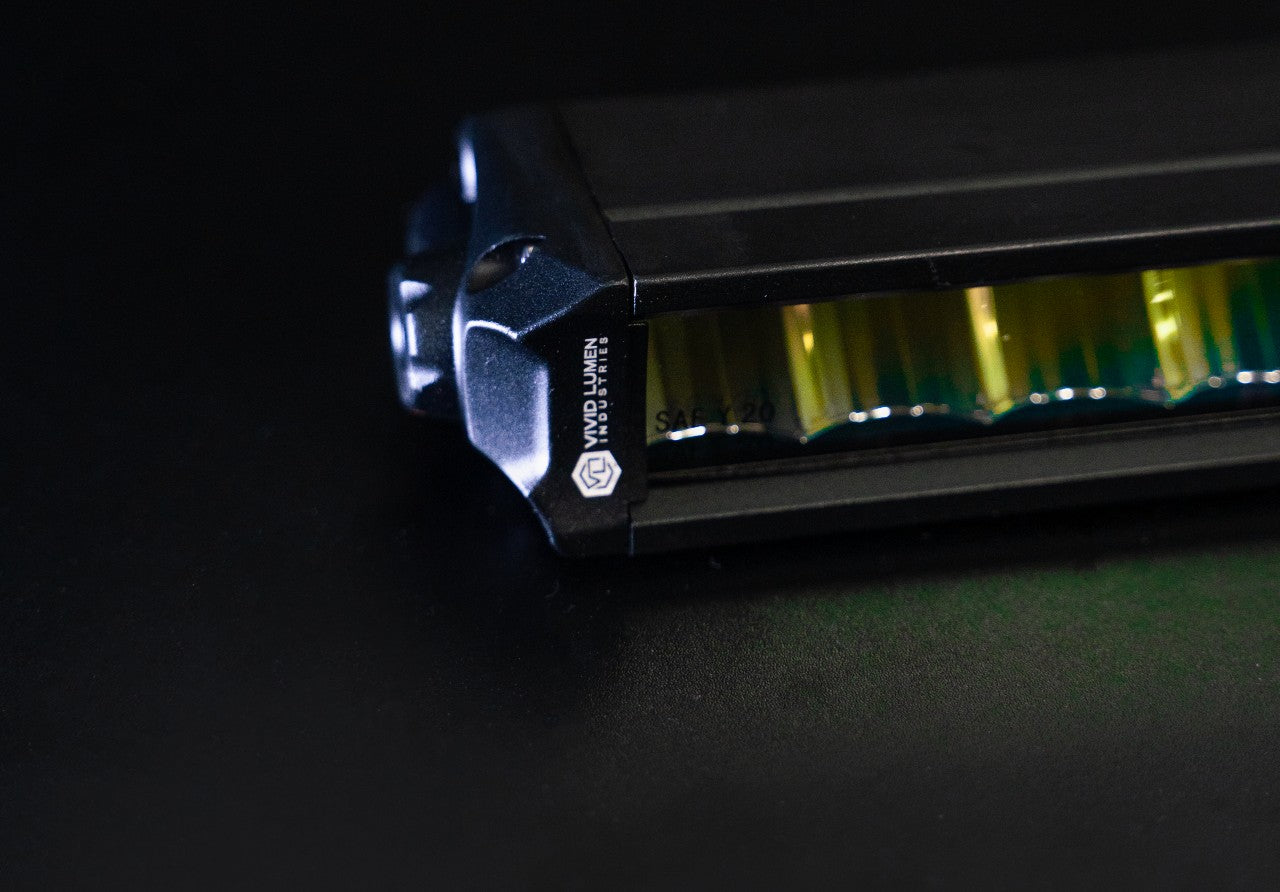 Seeing is everything when driving on the street and off-road. That's why adding a light bar to your vehicle is the ultimate way to provide extra illumination! In general, light bars are usually designed for off-road use as they are not usually SAE approved. However, Vivid Lumen has designed a series of light bars called the Super B series that can be used both on the road and off-road so that you can use them wherever you'd like!

The US and Canada have set standards for which lights can be on the street legally. Most of these standards transfer over from state to state and province to province. Running unapproved lights on the road without covers on them is simply illegal and can get you a big fine.

The Super-B series has been approved by the Society of Automotive Engineers (SAE). This is an organization that uses highly trained engineers to set a standard for various industries, one of them being the automotive industry. If a product meets SAE standards, it is approved by the engineers for safe use.

Vivid Lumen's Super-B series light bars 
Vivid Lumen's Super-B series light bars have legal beam patterns and more than double the output of competitors off-road only lightbars. They also work as a switchback for amber signals and are different from anything else on the market while providing a safe street legal product. The Super-B series light bars were put through testing to ensure that they passed SAE standards. Before installing, always check your local laws and regulations for aiming, installation, and applicability, because you never know if other states or provinces have different set laws.

The Super-B series light bars are super unique, as they offer the amber switchbacks and the amber flashing modes. These light bars were designed to be a sleek yet bright light that you can fit almost anywhere and can be used as a lightbar to produce light. It can also be used as a safety amber flashing light. Mounting these lightbars on the rear or front of your vehicle can be very helpful, as you can use them as a turn signal as well, which ultimately helps other drivers see your intentions from further away than your standard taillight turn signal bulbs. Switching between the amber flash and lightbar white is quick and easy.

If you're interested at all in these lights, check them out on our website. It has all the specs and details that you need to know if they're the right fit for you. Check out the products here:

Super B Series 20" Driving- Fog- Amber Warning Lightbar Dot/SAE
---
Vivid Lumen Industries is a group of lighting enthusiasts with a passion for lighting that started 10 years ago. We know what it's like working long hours, driving dangerous highways, and we realized that stock headlights just don't cut it anymore. Contact us at info@vividlumen.com for the best performing headlight upgrades that fit your vehicle for the right price.