Canada/Independence Day Blog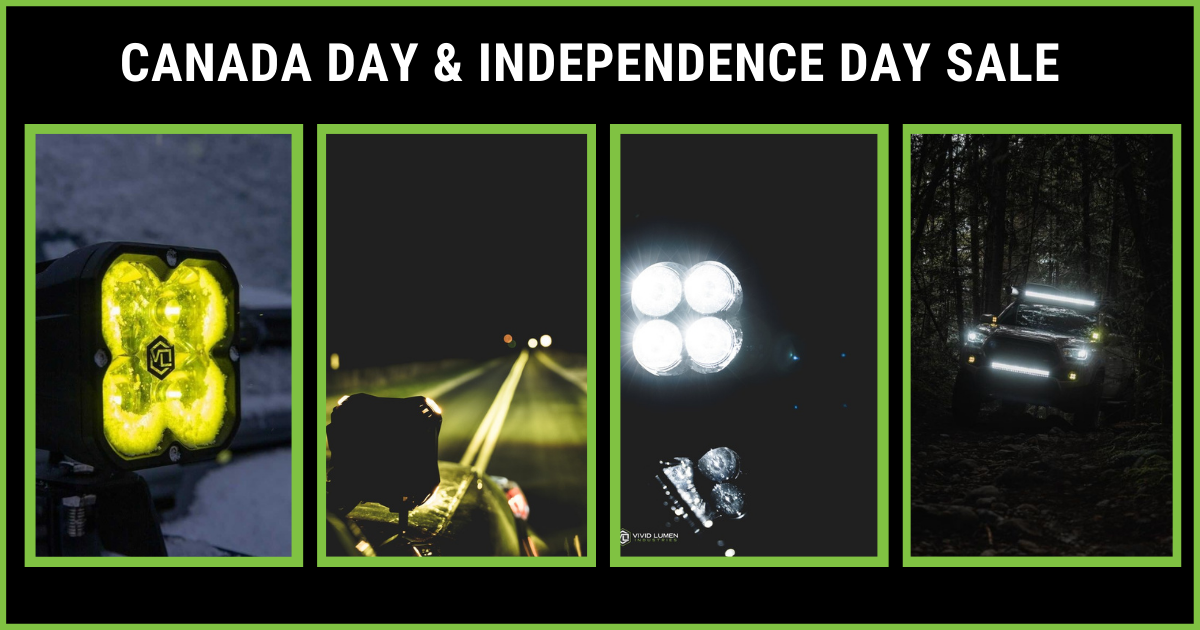 Independence Day and Canada Day are approaching and here at Vivid Lumen Industries we're putting on our biggest sale ever! We are a Canadian company located in Kelowna, British Columbia that is branching into the United States. We already have a shipping location in Austin, Texas and we are excited to celebrate both of these important days. This is the time of year for everyone to celebrate, and we understand that it is frustrating when the product you want is not included in a sale. We value our customers' diversity of needs and interests which is why we are putting the whole store on sale! Using the code FREEDOM20 from Jun 30th to will get you 20% off our whole website with a minimum order of $300. Furthermore when making a purchase of $300 or greater, you will receive a Vivid Lumen Industries T-Shirt in your choice of Medium, Extra-Large, Double Extra-Large, or Triple Extra-Large. To help you take advantage of this epic sale, allow us to help acquaint you with some of our most popular products!
Our FNG Series is our flagship line of light pods. We offer the FNG 3 Series, a 3 inch light pod, and the FNG 5 Series, a 5 inch light pod. The FNG 3 Series features an array of options from face plate, lens colour to even street legal and intense off-road specifications. We also offer FNG 3 Fog Light kits for specific vehicles. The FNG 5 Series is an off-road exclusive because of its unmatched intensity and brightness featuring 7,850 lumens. Also available are easily attached to covers to adjust the beam pattern and colour. The FNG 5 Series is totally unmatched and the greatest off-road light pod money can buy.
In terms of street legal light bars, our Optic Series and Super B Series are where it's at! The Optic Series is a line of standard but powerful driving lightbars that come in 6 inch, 10 inch and 20" sizes. These versatile lights boast powerful but street legal beams that are sure to light up the highway on those long nights of driving. The Super B series is similar to our Optic Series but with additional features. It comes in 20 inch or as a kit with two 6 inch light bars. The 20 inch version features driving, fog and amber strobe warning functions and the 6 inch presents a fog light and amber strobe functionality. Both of these light bars boast powerful and reliable beams and our customers have only the best to say about them.
Whether you are celebrating Canada Day or Independence Day, this is the best time to shop at Vivid Lumen. Take advantage of these incredible savings and remember to use FREEDOM20 at checkout. For any more information you need, contact us by phone at 1 888-498-5525 or by email at info@vividlumen.com.
---
Vivid Lumen Industries is a group of lighting enthusiasts with a passion for lighting that started 10 years ago. We know what it's like working long hours, driving dangerous highways, and we realized that stock headlights just don't cut it anymore. Contact us at info@vividlumen.com for the best performing headlight upgrades that fit your vehicle for the right price.