FNG 5 Is Here!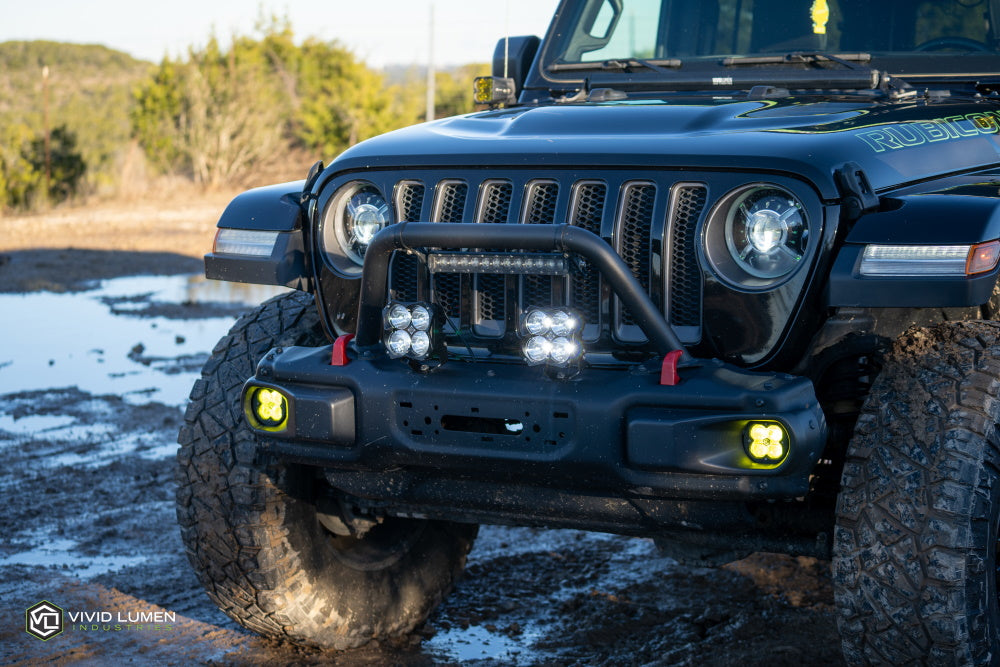 Our biggest, brightest and most intense light pod ever is now here! The FNG 5 Series is an intense light with an unbeatable lumen output. The FNG 5 features four 12W high-intensity Osram LED chips for maximum brightness. Each pod by default emits a white beam with a hyper spot pattern, but if you are looking for something else, we have additional covers available in white with a combo beam pattern, amber with a combo beam pattern and amber with a hyper spot beam pattern. Additionally, each FNG 5 comes with a black cover for protection when not in use and for street legal compliance.
The FNG 5 Series is built using top of the line engineering with heat management, safety and ease of use features. The light pods are equipped with large heat fins to allow the LED chips to properly cool even during extended use. This allows them to give you peace of mind when using them on long off-road adventures. Furthermore the FNG 5 series have an IP67 Waterproof and Dustproof rating. They are 100% protected against solid objects like dust and sand. They have been tested to work for at least 30 minutes while under 15cm to 1m of water. The FNG 5 Series features easy installation that is both simple and convenient. They come with U-Type adjustable mounting brackets that allow adjusting the LED light pod the way you like. It also has plug and play wiring for maximum ease of use.  
The FNG 5 Series is our biggest, brightest and most intense light pod ever, and with 7,850 lumens, it shows. Its beam emits over a mile, lighting up your field of view.
And with the FNG 5s additional lens covers, the beam can handle any situation you need it for.
The FNG 5 Series is the best off-road light pod you can get and will last you a lifetime. And just in case, like all our products, it features a lifetime warranty.
---
Vivid Lumen Industries is a group of lighting enthusiasts with a passion for lighting that started 10 years ago. We know what it's like working long hours, driving dangerous highways, and we realized that stock headlights just don't cut it anymore. Contact us at info@vividlumen.com for the best performing headlight upgrades that fit your vehicle for the right price.