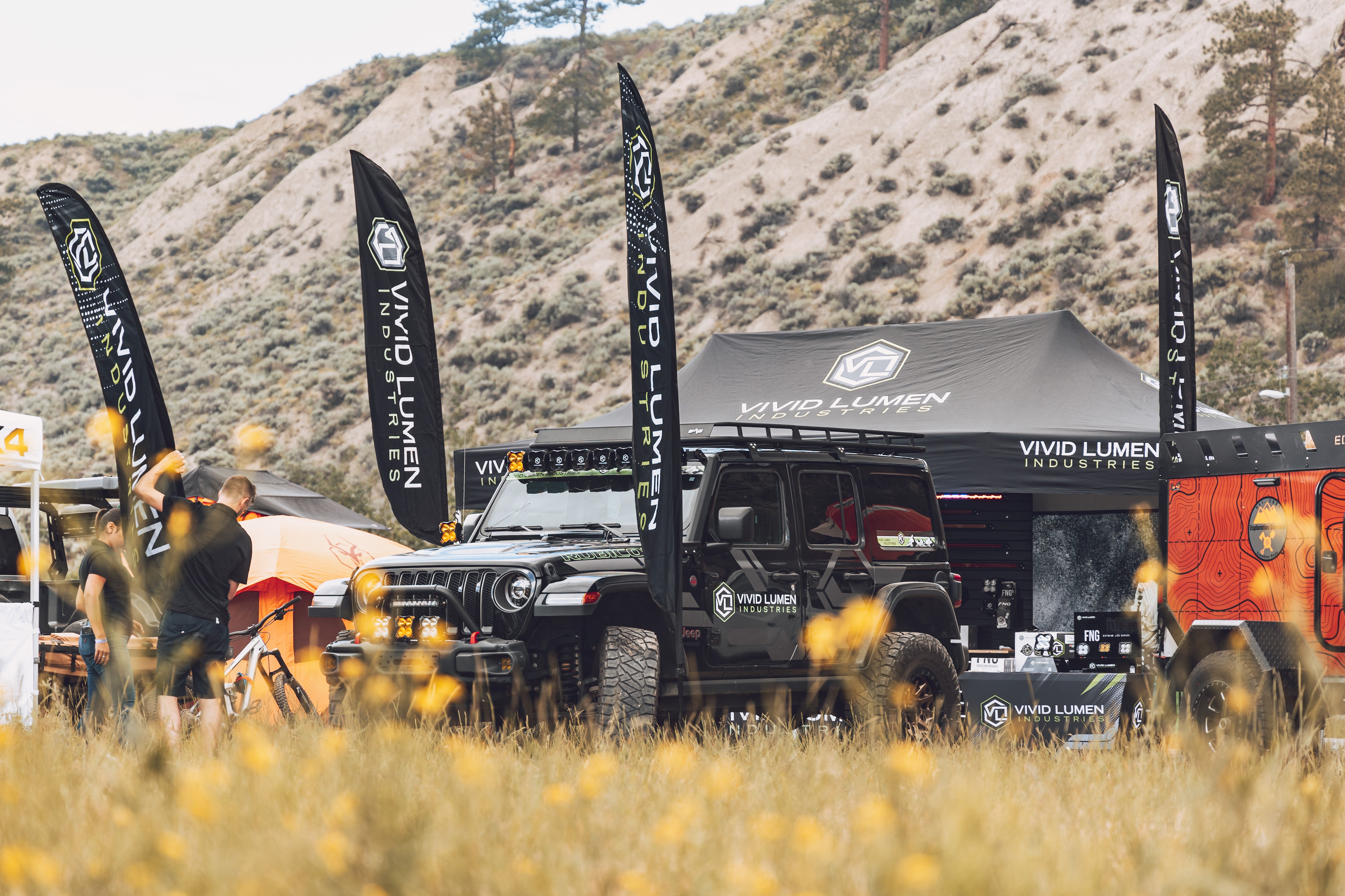 Who We Are
We are here to push the boundaries on performance lighting to achieve our goals. As a company, we stay true to our three core values - Product Quality, Customer satisfaction and innovation. With our values as our top priority, it allows us to innovate benchmark products for a community of lighting enthusiasts.
Vivid Lumen Industries thrives to provide safety and visibility to off-road enthusiasts and heavy-duty professionals. We put everything we've got into our lights and we hope they can help you adventure and travel further.
Vivid Lumen Industries Partners
Vivid Lumens is definitely a company I'd recommend. Why? Lets see Quality on point, Brightness on point, Customer service? Amazing! I bought their new FNG series yellow or amber (your choice) fog lights for my arc one industries bumper. These do not disappoint at all. Pictures are never going to do justice but it gives you a great idea of how wide the spread is and how bright they are. I can drive home with just these if I wanted to. They do amazing and I can't wait to see how they perform for the winter! Thanks vivid and it was great meeting a bunch of you at AOA expo. Keep up the great work and I hope to buy more from yall soon!
I ordered h8 xenon bulbs through vivid lumen, and there was a mixup in the order and h7 bulbs ended up getting sent out, the made it right and made sure to send out the correct bulbs and not charge me for them or for shipping. Also, they told me to keep the other bulbs for the headache.. luckily I noticed it was the wrong bulbs before I went to do the install . But I highly recommend this company, the customer service is great, they stand by their product, and so far from what I've seen their bulbs are high quality.
I've owned a set of LED headlights on my 2017 Tacoma since new. Never had any issues or problems, great service and answered all my questions. Now in 2021 I was in an accident and had to replace them as my headlights were smashed. Same great service, same quality parts, it was a no brainer for me. You pay a little more for better quality and service. I would recommend them every time.
incredibly impressed with the SAE approved FNG series fog and driving lights. Not only do they look good on the FJ, they pack a punch to light up the dark winter roads of the Kootenays, to ensure safe travel and road crossing wildlife! Added bonus is that you are supporting a BC owned and made company. Thank you guys for a quality, local product.
Free Delivery
All orders ship in 1 - 2 business days.