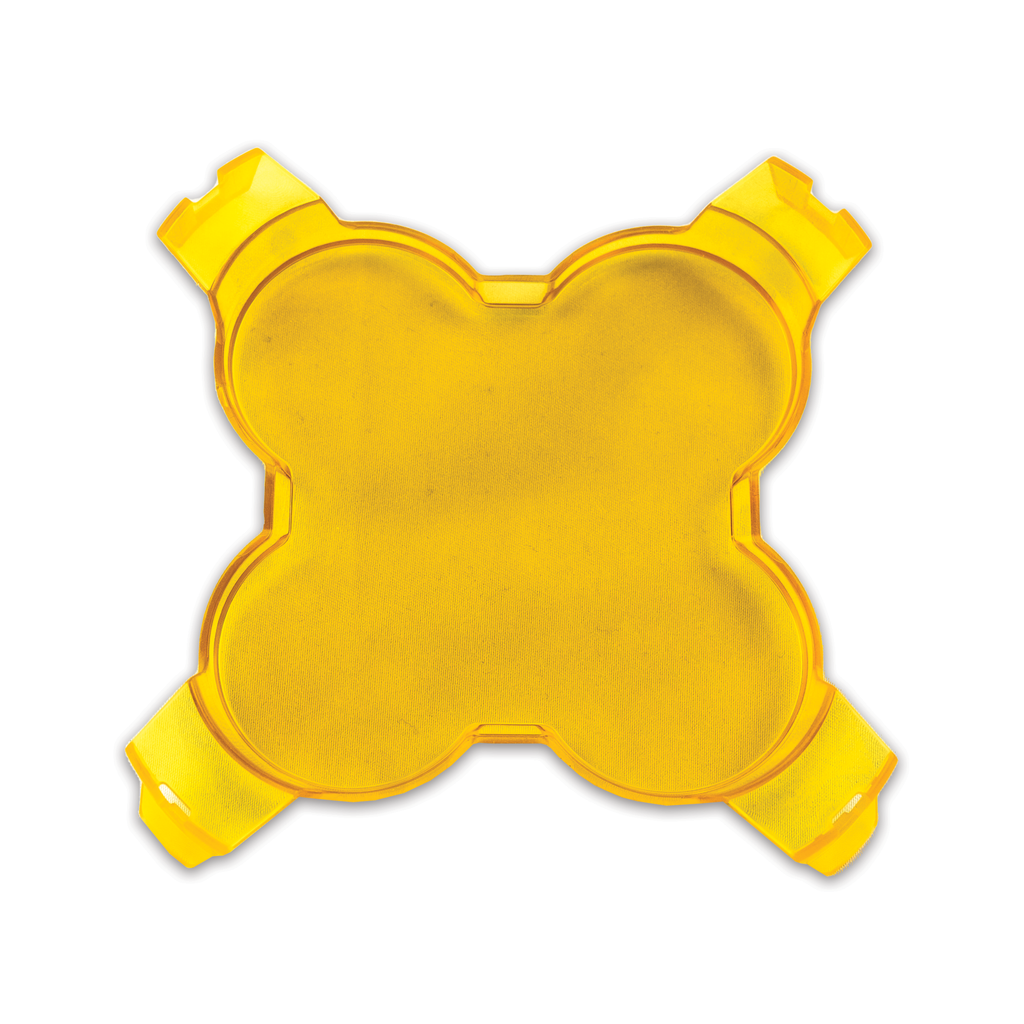 Most LED light pods equipped with white light become less effective in snowy and foggy conditions due to the reflective properties of fog and snow. That's why Vivid Lumen's FNG-5 amber light pod cover is a game changer for those looking to enhance their driving experience in adverse weather conditions.
Our FNG-5 Amber Cover produces an amber light that provides the ability to see better in rain, fog, dust, and snow. With a concentrated beam pattern that is ideal for off-road and high-speed motor vehicles, the FNG-5 amber cover is designed for enhanced visibility and improved safety. 
Easy to install and cost-effective, our FNG-5 amber cover is a great way to upgrade your light pods and enhance your off-road driving experience. With our amber cover, you can have the off-road reassurance you need for a safer driving experience. The FNG-5 Amber Cover is designed for durability and reliability, ensuring long-lasting performance even in the toughest off-road conditions.
At Vivid Lumen, we're committed to providing high-quality automotive lighting solutions that enhance the off-road driving experience. Shop now and experience the difference that our FNG-5 amber cover can make for your next adventure.
QUANTITY:
1x FNG 5 COVER
COLOR:
AMBER
BEAM PATTERN:
Hyper Spot
MATERIAL:
Polycarbonate
FITMENT:
14301,14308
SKU:
14304
UPC:
628242450879